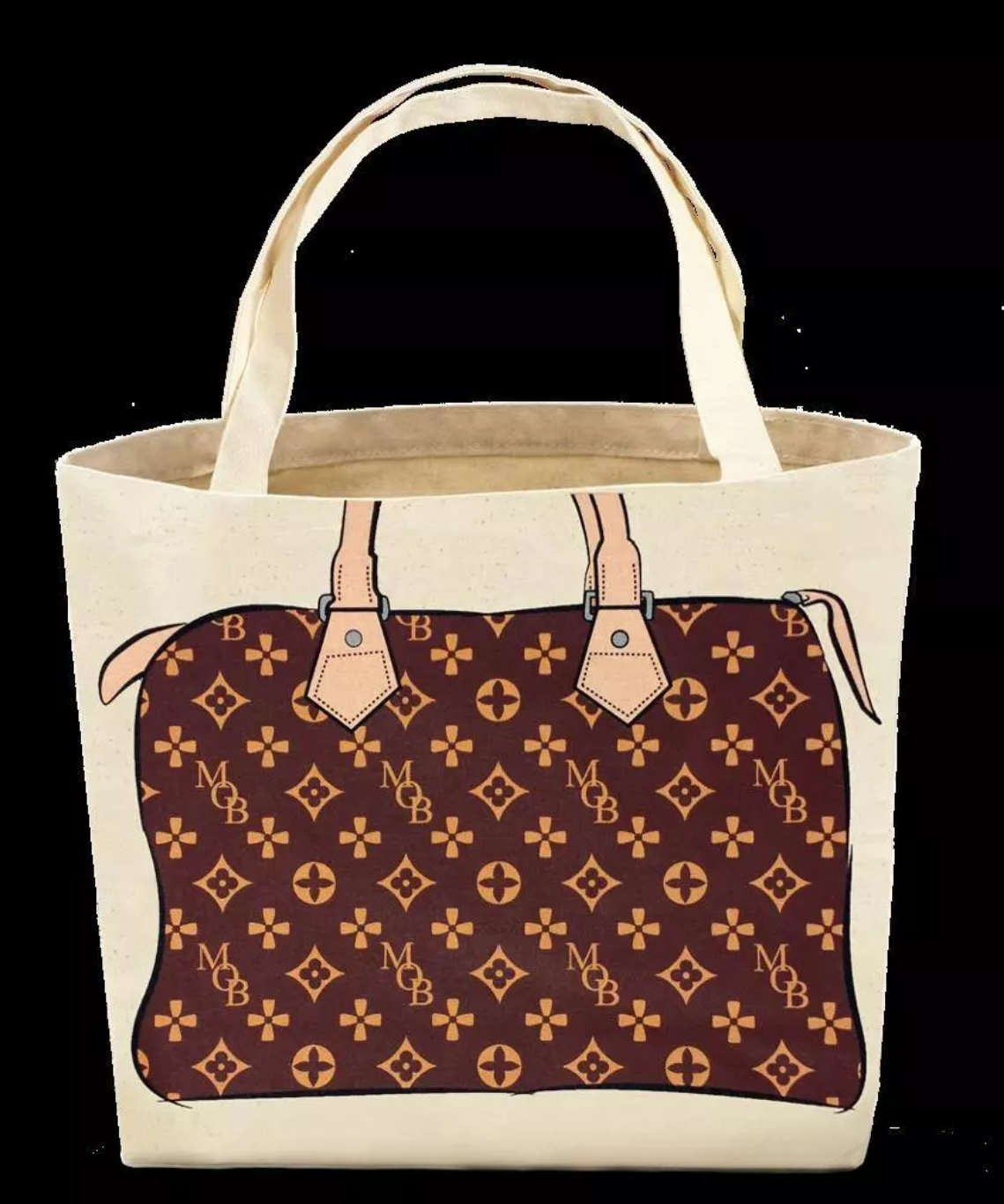 When you look at this canvas tote bag do you think it came from Louis Vuitton?  Are you confused as to what company may be selling it?  If so, that could be a problem.  However, if not…not so much.  Trademark law exists to protect the consuming public from confusion as to the source of a product.  When one company uses the trademark of another without permission, that's considered trademark infringement.  Notwithstanding, there are exceptions to the rule.
A company called My Other Bag sells canvas tote bags with drawings of luxury purses on one side and the wording "My Other Bag…" on the other side.  Louis Vuitton sued My Other Bag alleging trademark infringement, dilution and copyright infringement.  Louis Vuitton lost on summary judgment.  The reasons: no likelihood of confusion and parody; a recognized fair use of another party's trademark.
On appeal, the Second Circuit affirmed the district court decision and further explained these legal principles.  First, with respect to likelihood of confusion there are eight factors, known as the Polaroid Factors, that a court must analyze.  The most notable factors to the Court here were (1) that My Other Bag mimicked the famous "LV" symbol by instead using the interlocking letters "MOB" on the drawing; (2) the lack of market proximity between Vuitton's high end purses and the comparably inexpensive totes with their likely different target markets; and (3) the minimal, unconvincing evidence of consumer confusion presented by Vuitton.
With respect trademark dilution and the parody fair use defense, the Court explained, "'[a] parody must convey two simultaneous—and contradictory—messages: that it is the original, but also that it is not the original and is instead a parody.' MOB's bags do precisely that. At the same time that they mimic LV's designs and handbags in a way that is recognizable, they do so as a drawing on a product that is such a conscious departure from LV's image of luxury—in combination with the slogan 'My other bag'—as to convey that MOB's tote bags are not LV handbags. The fact that the joke on LV's luxury image is gentle, and possibly even complimentary to LV, does not preclude it from being a parody."  The Court went on to state that My Other Bag's very product (a simple canvas tote bag) is the point of the parody given LV's luxury image.
Finally, the Second Circuit agreed with the district court that My Other Bag's "parodic use of LV's designs produces a 'new expression [and] message' that constitutes transformative use," and therefore did not constitute copyright infringement.
There is a very important lesson to be learned from this case.  Critical to maintaining trademark owners' rights in and to their marks is policing the use of those marks by third parties.  Failure to do so can result in loss of these most valuable rights.  However, not all unauthorized use is a violation of one's trademark rights.  Litigation is quite expensive.  So is the potential bad press from pursuing unmeritorious claims.  Accordingly, it may be wise to consult experienced trademark, copyright and patent law counsel when faced with these issues to do the extensive analysis required prior to embarking on the road to the courthouse steps.
©2017 Albert F. Davis, Esq.
Disclaimer:
This law update is intended for general information purposes only.  One should not consider the update legal advice or legal opinions relating to any specific facts or circumstances.  An attorney-client relationship is not created by reading this update.  Please feel free to contact A.F. DAVIS LAW for further information.